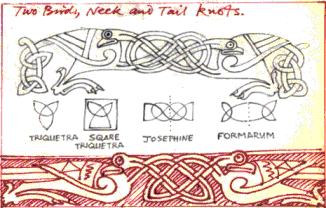 The result has two separate strands, and so works best as a pair of tails between two birds, or a pair of necks.
Here, the technique of the split ribbon treatment is shown in simplified form, where the two half of the ribbon share a common midline.
The split ribbon treatment can be elaborated so that the strands are separated, and the background filled in between them, giving an effect of four narrow cords instead of two wide ones.