Ornamental Penmanship T. H. Gault, 1920's (?) Flourished Bird, Tinted.
A flourished bird in an old-fashioned, 19th-century style of ornamental penmanship, pen-and-ink drawing tinted with red and blue pencil on cream card stock, 5" x 5½". Sent by T. H. Gault to E. A. Lupfer, no date; inscribed, "Merry Christmas from T. H. Gault".
The back side of the card was slightly stained from old glue, now mounted on acid -free paper.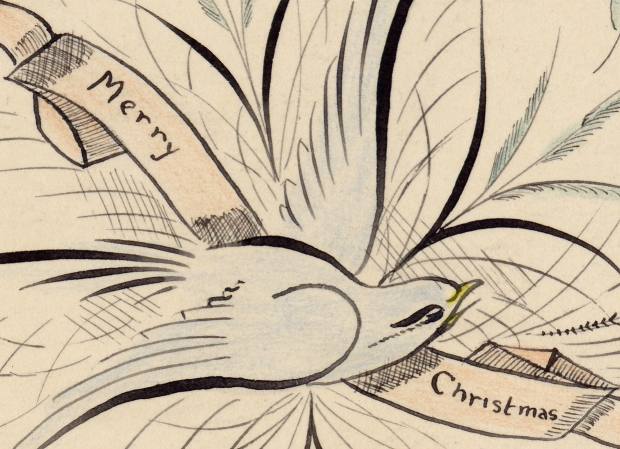 STARTING BID: $41.99 Canadian
SHIPPING: N. America: $10.60 Canadian; International: $12.50 Canadian. Insurance optional extra $9.00 Canadian , or equivalent in US funds.